Disability Extreme
Disability Extreme - On the highest volcano in the world despite impairment to health
A disability does not have to be a reason not to implement the ascent or the driving of a nearly 7,000 meters high mountain.

For more than 18 years, we have been specialized in planning and management of difficult and most difficult expeditions worldwide. And among other things since 2003 we organize successful expeditions to the Ojos del Salado in Chile - the highest volcano on earth, the second highest mountain of the western world and one of the "Seven Second Summits".

If you have the great wish, despite or even because of being disabled to climb a mountain of almost 7,000m, to drive along or to climb it in your own and special manner, contact us:

- We are your team!
- We push boundaries with you!
- We take you safely up and down!
- We are always on your side and plan every step carefully with you!
- We know ways to overcome even the most difficult obstacles with you!
- We focus on you and your needs and we follow those!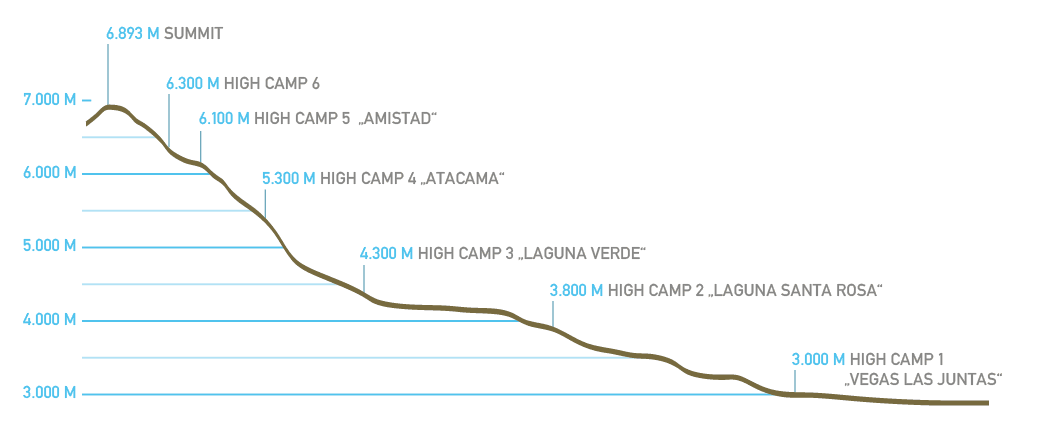 Total expedition period: approx. 4 weeks